The office application of MXSuite can be used in different ways. This page explains several options.
MXSuite on premise
The common solution to have MXSuite in the office is to install it on a local server in the office. All computers in the office connects to MXSuite via the network, which can be protected in many ways. The IT administrator of the customer takes care about installation and maintenance of MXSuite and entire IT environment.
SaaS (hosted MXSuite)
SaaS stands for Software as a Service. For us that means that we at Mastex Software will install MXSuite at a hosted server. We connect that server to the internet, take care for the protection and security, and we call it "the cloud".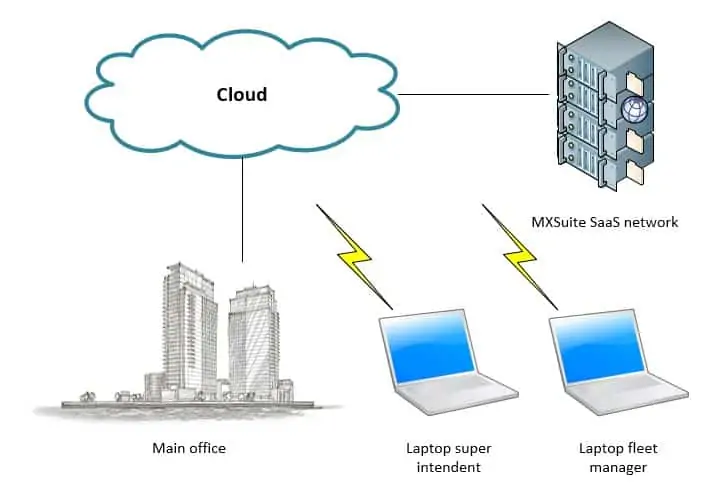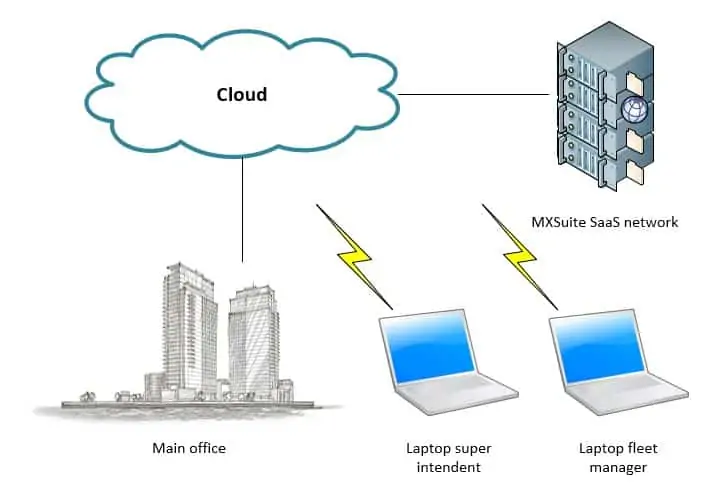 For our customers it means that we will take care about the installation and updates of MXSuite, but we also care about the hosted servers, storage, backups, system updates, security, internet uptime, power, backup power and so on. We guarantee an uptime of 99% of the time!
We partnership with Parallels for the Parallels Remote Application Software (RAS) to make remote connection with MXSuite. using Parallels RAS, we can offer MXSuite on you PC, laptop, tablet, phone via a native app and via a web page.
Multi office installation
Sometimes it could be necessary that a second MXSuite office installartion is installed. That could be an installation in a second office, or on a laptop of an employee who's often out of office. The MXSuite installation in the main office is the most important installation as it is synchronising with all ships as well as with the orther office installations.
As there are multiple synchronising installations here, the risk of synchronisation conflicts is increased.
With multi office there are many situations possible like:
MXSuite main office installation in head

office

, secondary office installation in a branch office
MXSuite main

office

installation as SaaS solution, secondary office installation in a branch office
MXSuite main

office

installation as SaaS solution, secondary office installation on a travelling laptop